Average weekly attendance by location
424 Berks
1,143 BranchCreek
888 Columbia-Montour
1,939 Ephrata
376 Hanover
1,333 Harrisburg
308 Hazleton
1,087 Lancaster City
5,992 Manheim
394 Waynesboro
1,566 York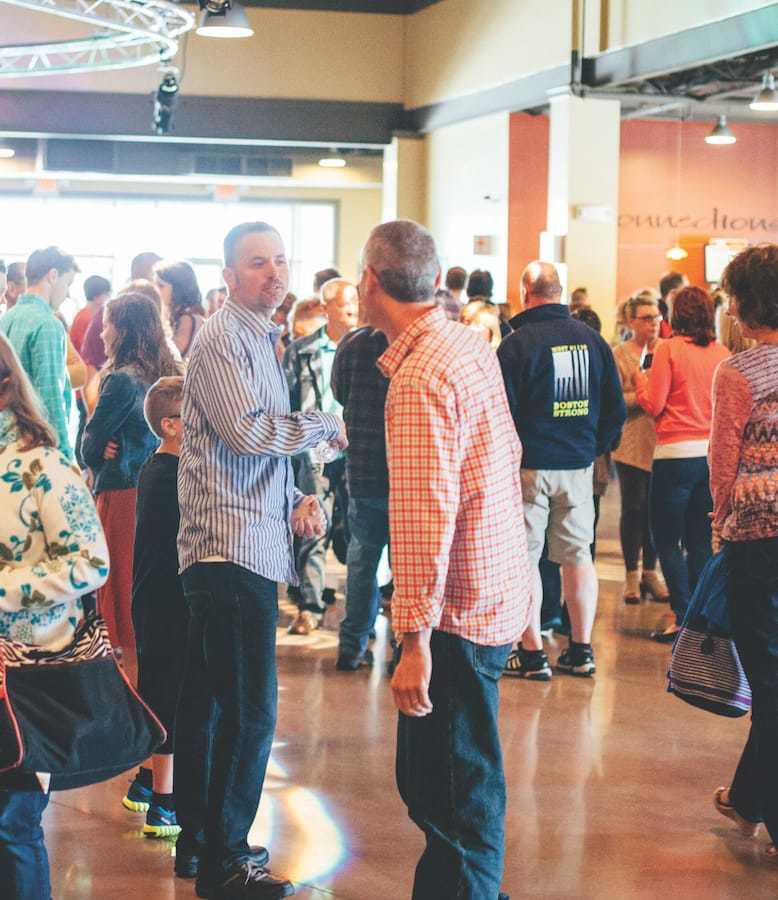 Hope & Freedom in a New Life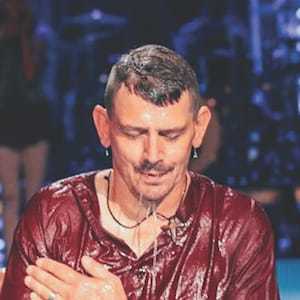 Scott Johnston, LCBC Ephrata
"Having most everything I needed in life, I still could not find a way to be happy or content. I suffered with anxiety, depression, insomnia, and I struggled with alcohol. There was something missing from my life. I just couldn't figure it out on my own. My wife and I attended LCBC Ephrata a few times on holidays with her father. I always made excuses for why I wouldn't have time to attend regularly. We came to Easter in 2017 and really enjoyed the message, so much that we discussed coming back the following Sunday, although in the back of my mind I was thinking, 'probably not.' That Friday, I experienced a life-changing event that I am positive was too well-timed to be coincidence. God made things clear to me by bringing me face-to-face with myself, and I despised the man that I saw. I had become a pitiful, broken semblance of God's creation, hiding from reality with alcohol. We returned on Sunday, and I was beginning to submit to God's will. That week, I attended my first Celebrate Recovery meeting at LCBC Manheim. With my wife sitting among the room full of strangers, I stood, freely admitted my faults, and fully turned my life over to God, and I was welcomed home. I am now a regular attendee of LCBC Ephrata. I attend Celebrate Recovery every week and I have control over my anxiety, depression, and insomnia. I have a new job and I am celebrating 90 days of sobriety. Thank you LCBC, Celebrate Recovery, my wife, and most of all praise Jesus!"
A Life Changed Through Friendship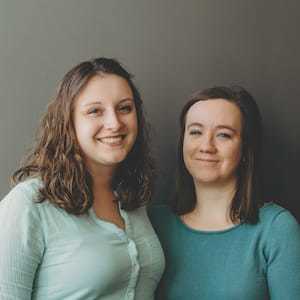 Emily Hess, LCBC Manheim
"I met my best friend Maura in the 11th grade while we both worked for the Lancaster Barnstormers, and we soon became inseparable at work. When we graduated high school, we attended separate colleges. Maura was homesick, anxious, and lacked a feeling of belonging, and I was dealing with the death of my grandmother. When we came back to work after our freshman year, we got even closer. It was during this time that I realized Maura didn't really have much faith. She was raised Catholic, but felt disconnected from God. As a follower of Jesus my whole life, I struggled with knowing Maura didn't know Jesus the way I did. Our junior year of college, I decided to bring her with me to church, and thought that LCBC would be a good choice since I'd heard that it was appealing to people our age. After the first gathering, she told me she wanted to come back the following week. Several months and gatherings later, Maura accepted Jesus. In November, she publicly declared her faith through Baptism, and asked me to be in the water with her. To say I'm proud of Maura is an understatement. I have seen such a change in her personality, in how she views herself, and in how she lives. I'm so happy that my best friend now sees herself the way that Jesus sees her, and that He can begin working in her life."
The Power of Connection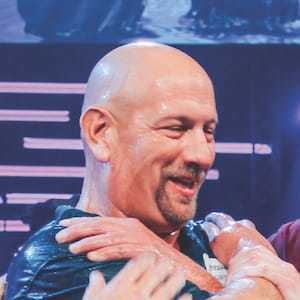 Shawn Garner, LCBC Manheim
"My story is very difficult to tell. I've always believed in Jesus, just never really trusted in Him. I have had many problems in my life–from not ever truly loving myself to lying and stealing from the ones I love. I've dealt with depression and anxiety all my life. It has controlled my life, which has caused me to lose everything, especially the one woman that I believe was my true love. I considered suicide. I was attending Men's Frat at LCBC this year, and when we had our first small group, we all started to introduce ourselves. I was the last to go and I thought, I'm not going to share much. However, by the time it came to me, I opened my mouth and it all just came out—my whole life story. There was a man sitting across from me named Jeff, and he just looked at me and said, 'Jesus needs you and loves you.' He walked me out that night, and ever since has been my true friend and mentor. He has led me to Jesus and led me to where I am today. Jesus has changed my life in many ways. He has truly helped me deeply love myself. He has helped me make the right choices and take a new look at my life. Lastly, He helped me find a true friend in Jeff. I have finally found what I need in my life, and that is Jesus. I am ready to let Him show me the way and follow His path."
A Way to Say "Thank You, God"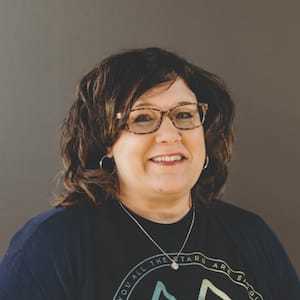 Heidi Wallace, LCBC Manheim
"When I first started coming to LCBC in 1998, if I'm honest, I only began serving as a Sunday School teacher to spend more time with my youngest daughters. I was a divorced, single mom working full-time and was starved for time with my girls. I never thought that I would be 'permitted' to serve as a divorced Christian, that I would ever meet the standards. But God had His plan and began using my time serving to reconnect me to Him and help me understand my value in Him. He redirected my thinking from me to we, teaching me that serving others is a great way to say 'Thank you, God.' He continued to bless me abundantly in each area I've served in. As my husband and I approached this new phase of life this past year—the empty nester phase—my good friend encouraged me to serve as a mentor with the College Age Connect ministry. I'm so glad I gave it a try! Not only has God allowed me to connect with an incredible group of young women, but I've started new and deeper relationships with other mentors as well. Being a part of the ministry gives me a sense of belonging as well as accountability to both the co-mentors and young women in my group. My initial intention in serving with Connect was to minister to young people...God's intention was to minister to me."
Simple Change from a Six-Year-Old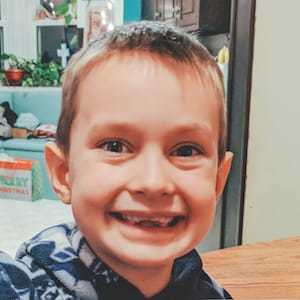 AJ
"First grader AJ's heart was broken when he heard about kids in Africa who didn't have clean water to drink. He went home that day and told his parents about it, and during his prayer at dinner he made a decision to help 90 kids have clean water to drink. After his prayer and through tears, he upped his goal to 100 kids, starting by giving his only $10 bill plus some dollar bills out of his wallet, a total of $19. The next day at school he approached his principal, telling him about the Simple Change movement at LCBC, and asked if he could help raise more money at school. A few days later, six-year-old AJ spoke in front of his entire school about Simple Change and his goal of raising 50 cents per kid for clean drinking water. His teacher kept a jar in her room for AJ to collect money, and at the end of the week he was at a total of 130 kids! He decided to have a booth at his parents' Christmas Bazaar at the gym that they own, where he sold his artwork and coffee for 50 cents. Between all of these projects and working with his grandfathers to earn the final amount, AJ raised enough money to provide clean drinking water for 500 kids! In kidVenture Island, we talk about giving kids something signicant to do so they feel signicant, and partnering with this project has allowed AJ the opportunity to see God work in bigger ways than he could possibly dream or imagine."
-Leanne Kehler, kidMinistry Director LCBC BranchCreek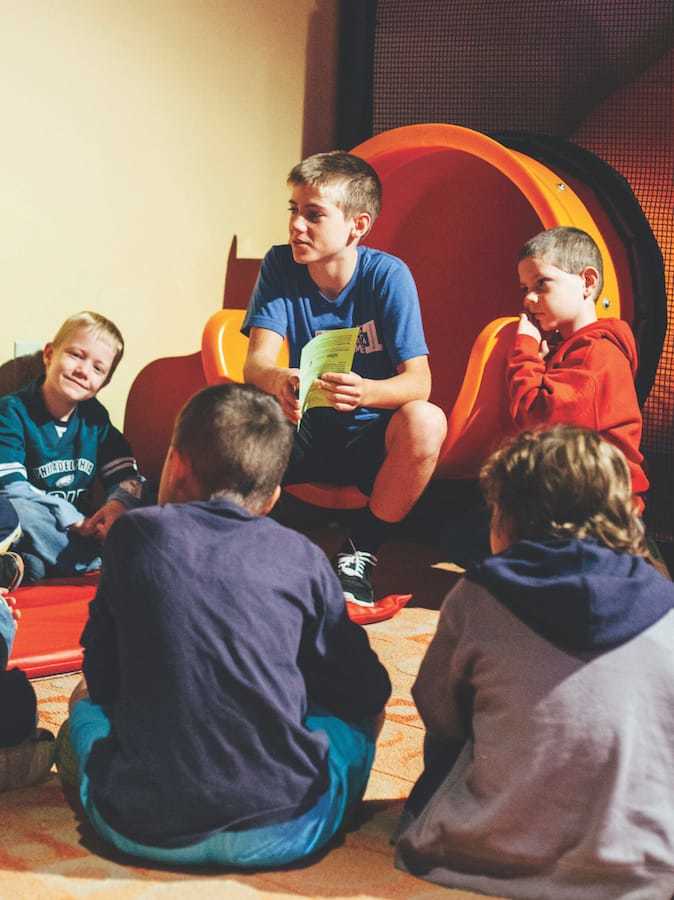 An average of
2,678
kids
in our kidMinistry environments each weekend
3,891

kids


visited for the first time and experienced Jesus on their level
An average of
1,085
volunteers
dedicated each weekend to seeing lives changed one kid at a time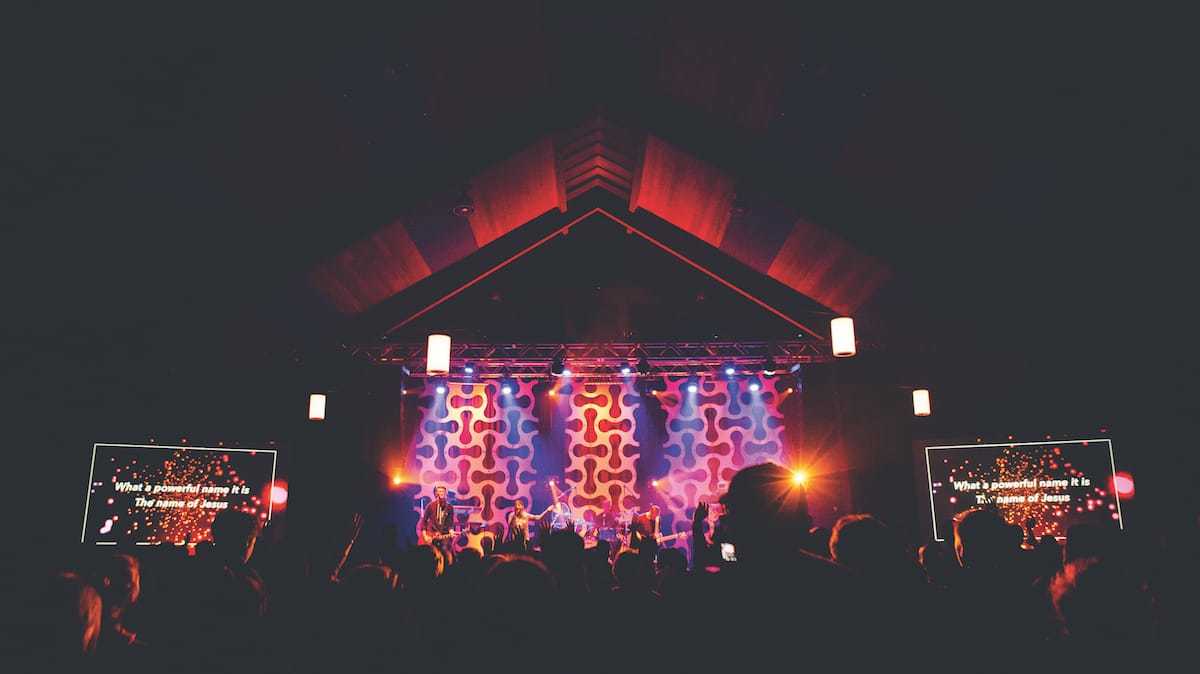 911

kids


spent intentional time with God on retreats
399

at Fall Retreat (High School)


512

at Wildfire (Middle School)

You gave

$27,000


to help make it possible for students to attend retreats
An Opportunity to Trust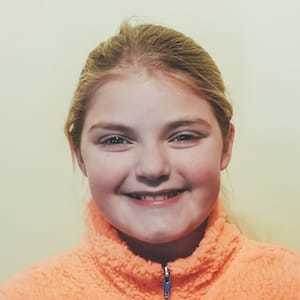 Addisyn, LCBC York
"When I was young, I heard about Jesus but never fully trusted in Him. Before I trusted Jesus, I felt empty, like I had nothing in me. I felt that I was all alone when I was at school or playing sports. I was just making meaningless decisions without thinking. I did not really care about the decisions I was making. I started to learn more about God in Collide and in school, which played a major role in my life. I realized that I was hiding from God. Then I went to Wildfire this summer, which helped me learn more about God and have a better relationship with Him. Wildfire was such an important trip for me because I learned more about God than I did ever before. We prayed before every meal, met in the auditorium, and so much more. Then in August I accepted Jesus into my life. I was looking out my window in my room and realized that God is the center of creation, that He created everything. Ever since I trusted Jesus with my life, I feel like I am never alone. My decisions are more thought out, and more meaningful. Now when I read the Bible, I pull out what the meaning is about, and then I apply it to my life. Not just reading or listening to the Bible and doing nothing about it.Now I want to go to LCBC with excitement. I want to show everyone that my life is changed by Christ."
235

students & leaders


were a part of serving trips this year
Serving our local communities as well as communities in Washington D.C. and New York City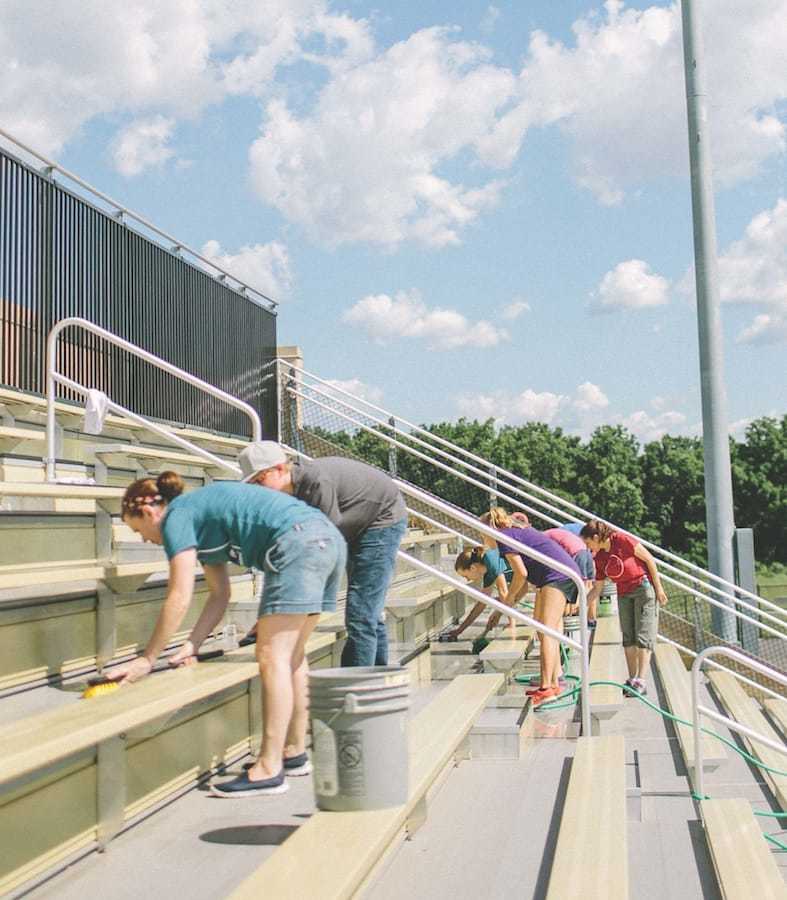 This fall
students & kids
together raised
$26,618
to give clean water to people in Swaziland, Africa
Through our Simple Change campaign
Trusting Through Tithing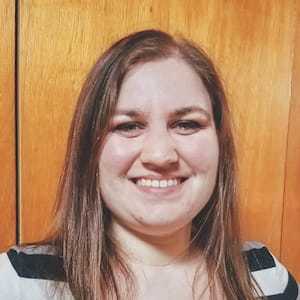 Pam Kauffman, LCBC Hanover
"My background with tithing is that I never thought much about it. I tithed when I was little, but when I started making 'big girl money' and I started getting bills of my own, it became harder to give Jesus money...especially because He already has it all. But after hearing teaching on tithing at LCBC, I realized that it's not really about the money, it's about your heart. Jesus wants our heart. God gave me the gifts and talents I needed (and breath in my lungs) to even be able to make money myself. So looking at it that way, it makes total sense. So I started the 90-Day Tithing Challenge. I've seen so many benefits since I started tithing—I'm not stressed about money anymore, and right after I began tithing I received a promotion and raise at work. I've been trusting in Jesus in a deeper way since deciding to tithe, and the resources you get alongside taking the challenge are so encouraging!"
Lives Changed Through Sponsorship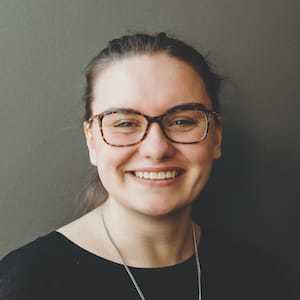 McKinley Waltman, LCBC Manheim
"The people in Kenya have so much love for their communities and a strong faith and trust in God. It was truly inspiring to go see where they're living, the water they're drinking, and the little food they had, but then hear them consistently praising God for what they did have. Their faith and trust in God was incredible to see and makes me want to grow in my relationship with Him. One of my favorite moments of the trip was being able to see how our sponsorships are affecting the people in many positive ways. Our sponsorships don't just benefit the children, they benefit the entire community! One of the projects we were able to see was the water kiosks they have started building. Because of our sponsorships, they are able to start funding new and efficient ways to get clean water throughout the community. Now that they have the water kiosks, women are able to stay home with the younger children, the young girls are safer because they don't have to go off by themselves to find water, and the children are able to go to school. After seeing and hearing all of this, I was inspired to sponsor a child of my own!"
We celebrate that a total of
4,000+
children
across the world are cared for through our sponsorships
+
437
children
were sponsored this year
+
10,830
children
received gifts
Locally through Giving Tree tags and globally through Operation Christmas Child shoeboxes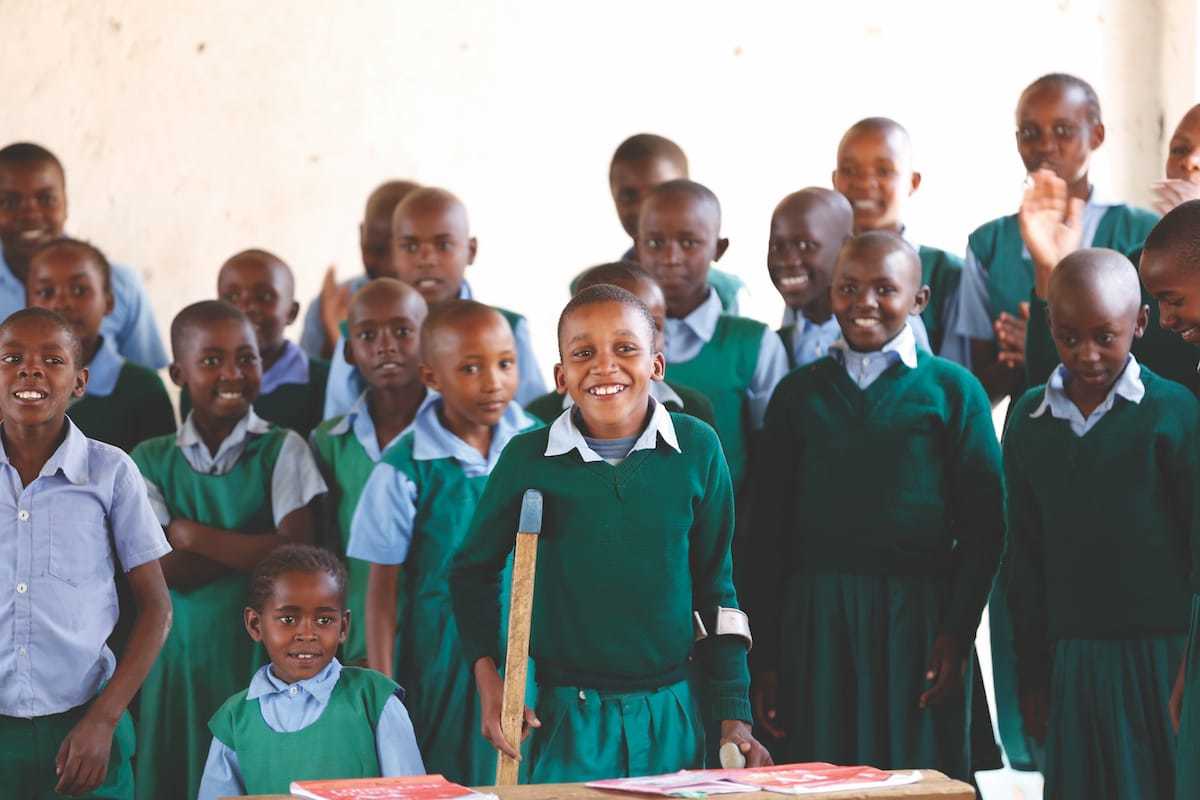 Impact Through Generosity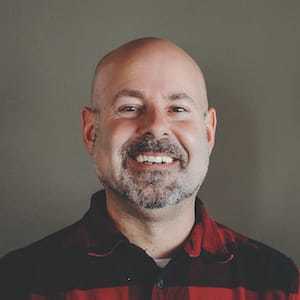 Jeff Bruce, Executive Director of Center for Champions, LCBC Harrisburg
"I just wanted to send a quick note to tell you that I really appreciated your message for Be Rich. We have been one of the recipient organizations for the past 3 years. The first year I was absolutely blown away, and each year since has been an absolutely awesome blessing. You said something that was bold and it totally seems like a statement that no one in their right mind would get choked up about, but I did. You said, 'I want us to pour out money on our partner organizations.' I'm telling you, when I heard that, my eyes filled with tears."