Crosswalk Church Vote to Become LCBC Campus
Posted on March 18, 2016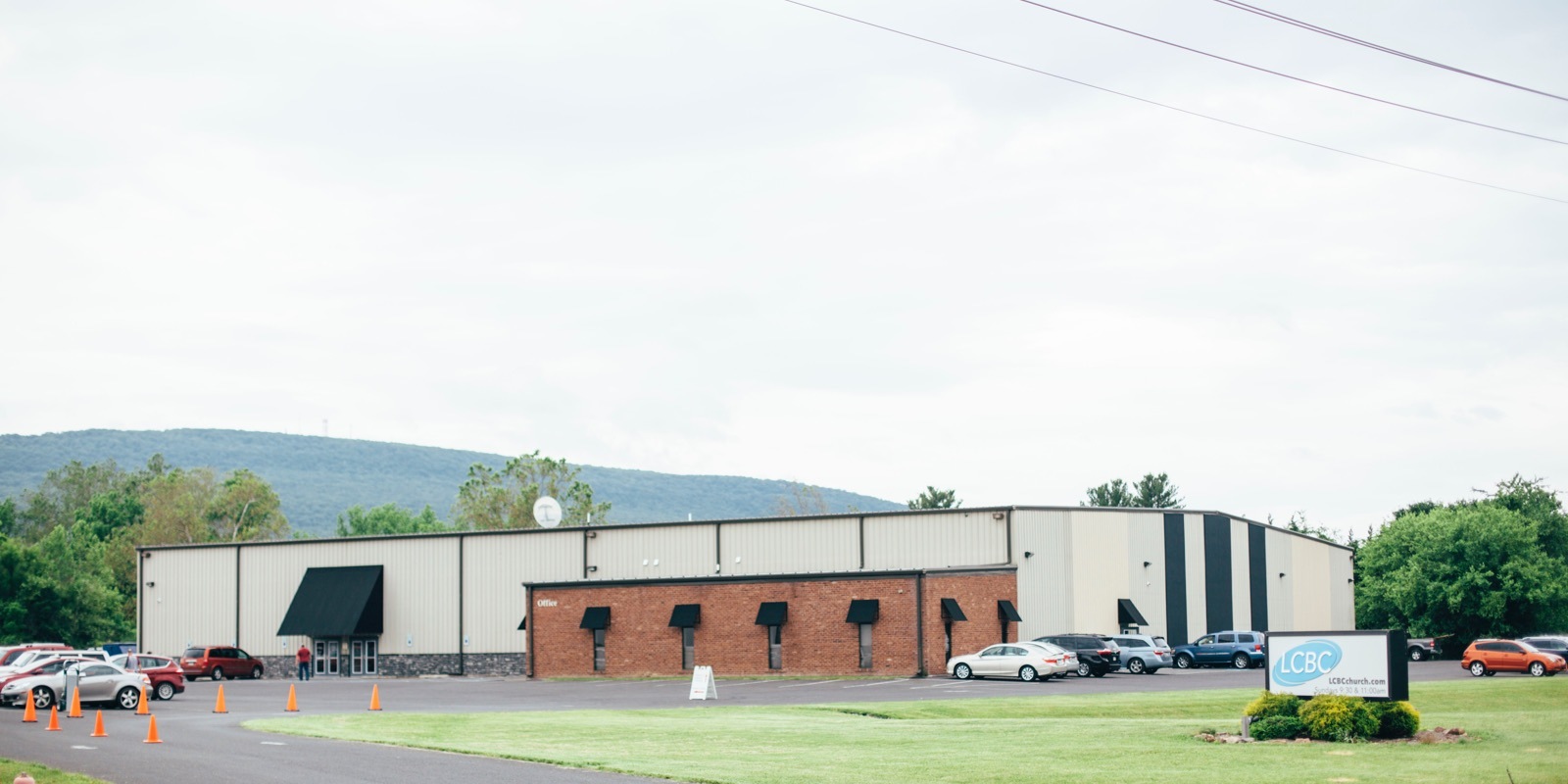 Crosswalk Church, located in Waynesboro, PA, has been an affiliate of LCBC since October of 2015, and has decided to pursue becoming an LCBC campus. Crosswalk and LCBC are likeminded in their vision to introduce people to Jesus and help them fully follow him. We believe that together we can make a bigger impact on the surrounding communities.
Who is Crosswalk Church?
Crosswalk Church started in December of 2006 with twelve individuals who shared one vision: a church for people who wouldn't normally attend church. The official beginning of Crosswalk happened when they opened their doors in March of 2008 at the Waynesboro YMCA with a "come as you are" perspective. It was during this time that they hired Dave Wolf as the Teaching Pastor for Crosswalk. Dave worked previously as an Adult Ministry pastor and a Care Ministry pastor for LCBC.
In 2009, the church rented a space in a Gold's Gym complex to accommodate growth and an additional service time. As the growing continued, Crosswalk realized another move was necessary, and looked to purchase a building where they could continue their vision of helping people love God, serving others, and serving the world.
In October of 2013, Crosswalk found and purchased an industrial building in Waynesboro, PA that was formerly used to build house trusses. Today approximately 400 people attend Crosswalk Church each weekend.
Who is LCBC?
LCBC began in 1986 when a local couple invited family and friends to come to their home to pray for their son, who was 16 at the time and had been diagnosed with a brain tumor. After a few months they began to talk about officially becoming a church but realized that the Lancaster area didn't need another church like all the others. Instead, they asked the question: "What if there was a church that focused on others? What if it was a place where people far from God felt comfortable?"
How did this all come about?
In January 2015, Crosswalk's teaching pastor resigned. Crosswalk then began searching for new ways to ensure their vision of welcoming everyone and introducing people to Jesus continued. In consulting with Tim Barley, LCBC's Executive Director of Multi-Site Ministries, Crosswalk realized they could learn from LCBC and strengthen their own community as an affiliate.
Crosswalk leaders and staff have been attending LCBC training opportunities for many years throughout the church's growth. They realized partnering with LCBC would allow them to work out a direction to take their leadership, as well as bring stability and guidance on a local level to how Crosswalk operates as a church centered on bringing people to Jesus.
Starting in October of 2015, Crosswalk became an official affiliate of LCBC and began broadcasting LCBC's weekend messages in their gatherings. At the same time, Keith Walker, LCBC's Director of Men and Women's Ministries at LCBC's Manheim campus, began serving on a part-time basis as their interim campus pastor.
Why will joining our two churches be more effective?
This is the crucial question when it comes to the merger. The ultimate goal for both churches separately, and both churches together, is to work toward being as effective as possible at our mission. After working through this affiliation process, it's been determined that Crosswalk and LCBC will be more effective together than they would continue working separately. By joining together, both churches will have access to a team of experts to provide the best possible programming in order to provide the best experience for life change. The experience LCBC has had in terms of leadership and Crosswalk's experience of stability on a local level will work together to create an environment where more and more people will have the opportunity to become lives changed by Christ.
What will change at Crosswalk?
The consistency of both LCBC and Crosswalk's missions will not change: in an effort to see lives changed, people introduced to Jesus, and faith restored, as two churches become one these missions will become even more effective. Crosswalk will additionally have a full-time campus pastor, share the same live music as each other LCBC campus, and will continue to feature the weekend message which is broadcast to all LCBC campuses. There will also be some minor remodeling and system transfers, and some limited investment in improved technology systems.
Overall stability and consistency in the way the church operates both behind the scenes and in front of house will improve, and our common vision of reaching 100,000 across the state of Pennsylvania will continue in its execution.
What about finances?
Crosswalk has approximately $1.2 million in total borrowings from purchasing and renovating their facility, which is a very reasonable total debt level. The auditorium at this location accommodates up to 450 people and holds adequate kid and student ministry spaces so there is room for growth. The building is comparable to our other LCBC campuses in size fit-wise as well as aesthetically. Through LCBC's ONE LIFE Initiative, commitments of over $17 million were received to support continued growth and the launch of new campus locations. To date, we have received gifts of over $6.2 million that will allow LCBC to support this investment in what will become LCBC's Waynesboro Campus.
So what's next?
We're asking both churches to pray about the process and the decision to bring Crosswalk on as a part of LCBC. During March and into early April, there will be opportunities for Crosswalk leaders, staff, and attendees to ask questions and meet LCBC leaders. On April 16 and 17, LCBC partners and those who are a part of Crosswalk church will have the opportunity to affirm the plan. Assuming affirmation, the six-week period between vote and launch will be used for minor facility and equipment improvements. Provided the plan is affirmed, Crosswalk's launch as an LCBC campus will be the weekend of June 5.
Got questions?
We would love to hear from you. Email your questions to either our Executive Director of Expansion and Development, Tim Barley, or our Executive Director of Finance, Dwight Kreiser, or feel free to contact them at 717-928-2155.