Don Hershey Celebration of Life
Posted on December 26, 2018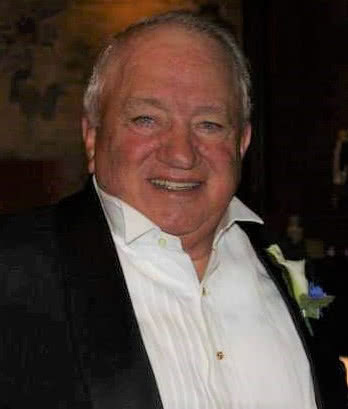 32 years ago, LCBC started in the garage of Don and Joyce Hershey in Marietta, PA. Over the years and with the encouragement of the Hersheys, LCBC has grown to an average of 17,000 people each weekend. On Friday, December 21, Don Hershey passed away at the age of 82. This coming Friday, you're invited to a Celebration of Life for Don Hershey at LCBC Manheim starting at 4pm. Join us in celebrating a life well lived and a legacy that will live on in our mission to see more and more lives changed by Christ.
---
Obituary of Don Hershey

Donald C. Hershey, 82, of Lancaster, went to be with his Lord on Friday, December 21, 2018 at his mountainside vacation home in New Albany, Sullivan County. Born in Kinzers, he was the son of the late M. Clair and Anna Mary Hauck Hershey. Don was the husband of Linda Smith Hershey. His first wife was the late Joyce Clugston Hershey who died in September of 2017. Don founded Hershey Equipment Company Inc., Lancaster in 1968, and served as its president. He was past president of the Lancaster Farmland Trust. Don served on the board of directors for a number of faith-based organizations including: LCBC Manheim, Word of Life, Schroon Lake, N.Y., and the Old Time Gospel Hour Ministries, Lynchburg, VA. He received an Honorary Doctorate Degree in Business, from the School of Business at Liberty University. Throughout his life Don had a passion for his faith, family, and his work. Don and his first wife, Joyce, along with others helped to start LCBC ministries in their home as a way to share the love of Christ. Don continued as a faithful partner at LCBC.
Don loved the outdoors and was an avid hunter. He obtained the North American Grand Slam of Sheep. Restoring antique tractors was also another passion of Don and he became a member of the Red Power Club. Don had many interests and successes in his life; but his true passion was connecting with people of all walks of life and humbly showing the love of his faith to others.
Surviving in addition to his wife Linda, are two daughters: Doreen L. wife of Michael D. Dickson of Marietta, Donita L. wife of Pastor Dwayne E. Carson of Winston Salem, N.C., six grandchildren: Bradley M. Dickson, Jeffrey D. husband of Laurin Dickson, Kristen A. wife of Josh Peterson, Kaitlyn A. Carson, Kirk A. Carson, Klayton A. Carson, one great grandson, Logan Joshua Peterson, three sisters: Pearl Louise "Weasie" wife of Glenn Siegrist of Ronks, Esther Faye Mumma of Quarryville, Norma wife of David Frey of Washington Boro, and four brothers: Arthur husband of Joyce Hershey of Cochranville, I. Eby husband of Lois Hershey of Gap, Wayne husband of Mary Anne Hershey of Millersville, and Jerry husband of Caroll Hershey of Wrightsville. Preceding him in death is a son, Daryl L. Hershey and a sister, Doris Martin.
Relatives and friends are respectfully invited to attend Don's Service of Remembrance and Thanksgiving at LCBC Church, Manheim Campus, 2392 Mount Joy Road, Manheim, on Friday, December 28, 2018 at 4:00 PM, please use the South Auditorium Entrance. Friends may visit with the family at the church on Friday afternoon from 2:00 PM to 3:30 PM. Interment will be private and at the convenience of the family in Laurel Hill Cemetery. In lieu of flowers contributions may be sent in Don's memory to LCBC, 2392 Mount Joy Road, Manheim, PA 17545. To send the family on-line condolences, please visit: www.BuchFuneral.com