All Access One Day Update - See You in 2021!
Due to the current circumstances and our desire to stay safe and make All Access One Day the best it can be, we have cancelled All Access One Day for October 2020, but we'll see you in the fall of 2021! Thank you for your understanding.
What is All Access One Day?
Ask, Engage, & Share
You're invited to come ask questions, engage in one-on-one conversations, and share your experiences at All Access One Day—an event designed for church staff and key volunteer teams to come together to learn, grow, and better reach our communities with the love of Jesus.
Be Inspired & Challenged
Hear from Senior Pastor of LCBC Church David Ashcraft, and choose from a list of breakouts relevant to every area of church ministry.
Go Beyond the Day
Take the opportunity to experience ministry environments, tour LCBC locations, and attend a Sunday evening or Monday evening service.

Breakouts
Choose from 17 possible breakout options spanning across every area of church ministry, where you'll get to hear from key LCBC Staff in an environment created for you to ask questions and join in on the discussion.
Registering a team? Download the Team Breakout Planner before you register!

Digital Resources
Here's where you'll find resources from your sessions at All Access One Day!
Where to Stay
We have some awesome discounted rates at local hotels for you and your team!
FAQs
Who is All Access One Day for?
All Access One Day is for everyone who is part of your church team—from the lead pastor to your Student Ministry volunteers! Everyone in a position of leadership, with influence, or who's passionate about building your church will benefit from All Access One Day.
Why should I attend?
At All Access One Day you'll learn how to equip every ministry to reach your community as well as practical ministry solutions from our experience in the multi site church world through main sessions, breakouts, and one-on-one conversations with LCBC Staff. Come early or stay late to be a part of a Sunday or Monday evening LCBC gathering, where you can experience all ministry areas in action.
What will the day look like?
The day will start at 9am and consist of two main sessions and two breakouts sessions of your choosing, as well as lunch and opportunities to debrief with your team throughout the day. We'll end around 4pm.
What should I wear?
Feel free to dress as casually or professional as you'd like! Our building can be chilly so dress or prepare accordingly.
Who will I meet?
You'll spend time learning, growing, and engaging with LCBC Staff as well as your ministry counterparts from other churches across Pennsylvania and beyond, giving you the opportunity to share ideas, trade experiences, and learn from one another.
I attended All Access One Day last year. Should I attend again?
The short answer is yes! All Access One Day is specifically designed to give you practical ministry solutions, and coming back to All Access gives you another opportunity to bring your team of staff and volunteers along with you so that you can continue to learn and grow together and learn to better equip the local Church.
All Access One Day will take place at LCBC Manheim, located at 2392 Mount Joy Road, Manheim, PA 17545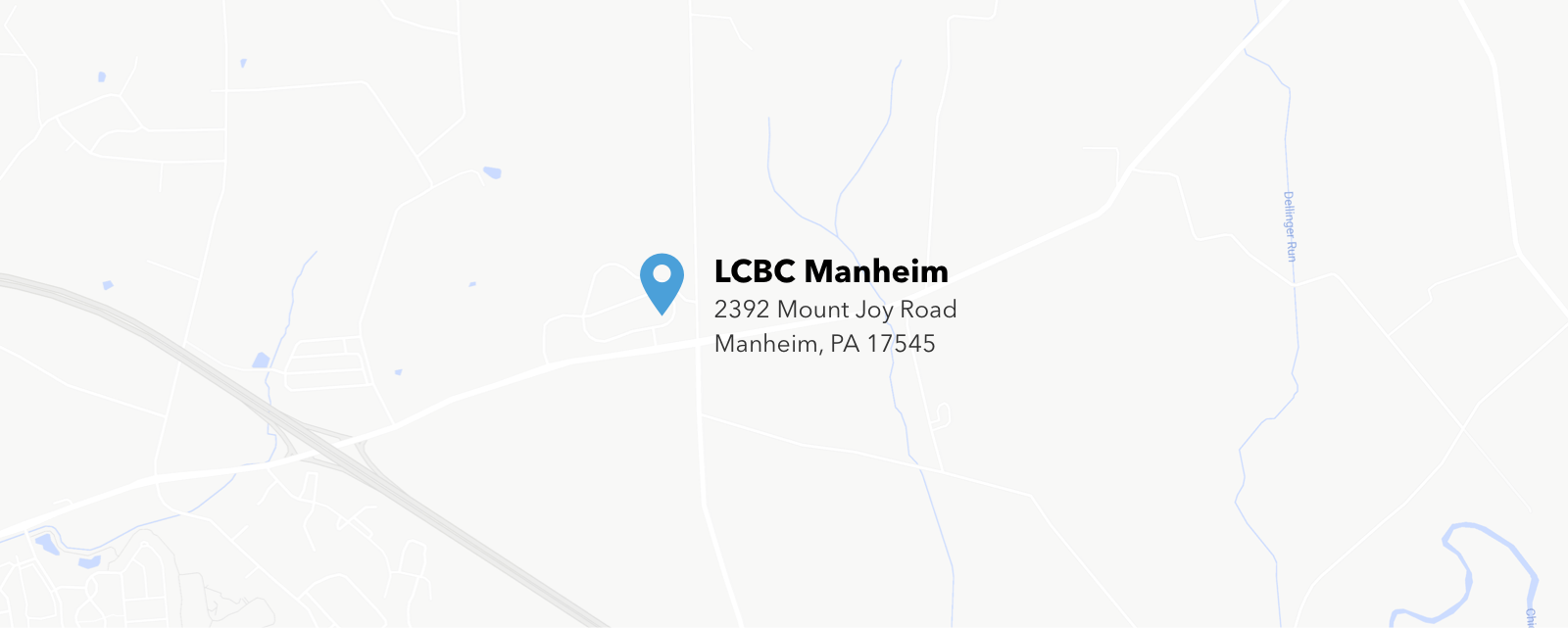 Join our All Access mailing list!
Join our mailing list for the latest news and updates on All Access, and receive an exclusive video interview with LCBC Senior Pastor David Ashcraft on one thing you can do to better your church's ideas.