Stay connected and growing in your faith every day with the LCBC App
The LCBC App helps you grow in your faith by keeping you connected with God, others, and your community during the week as well as on the weekend.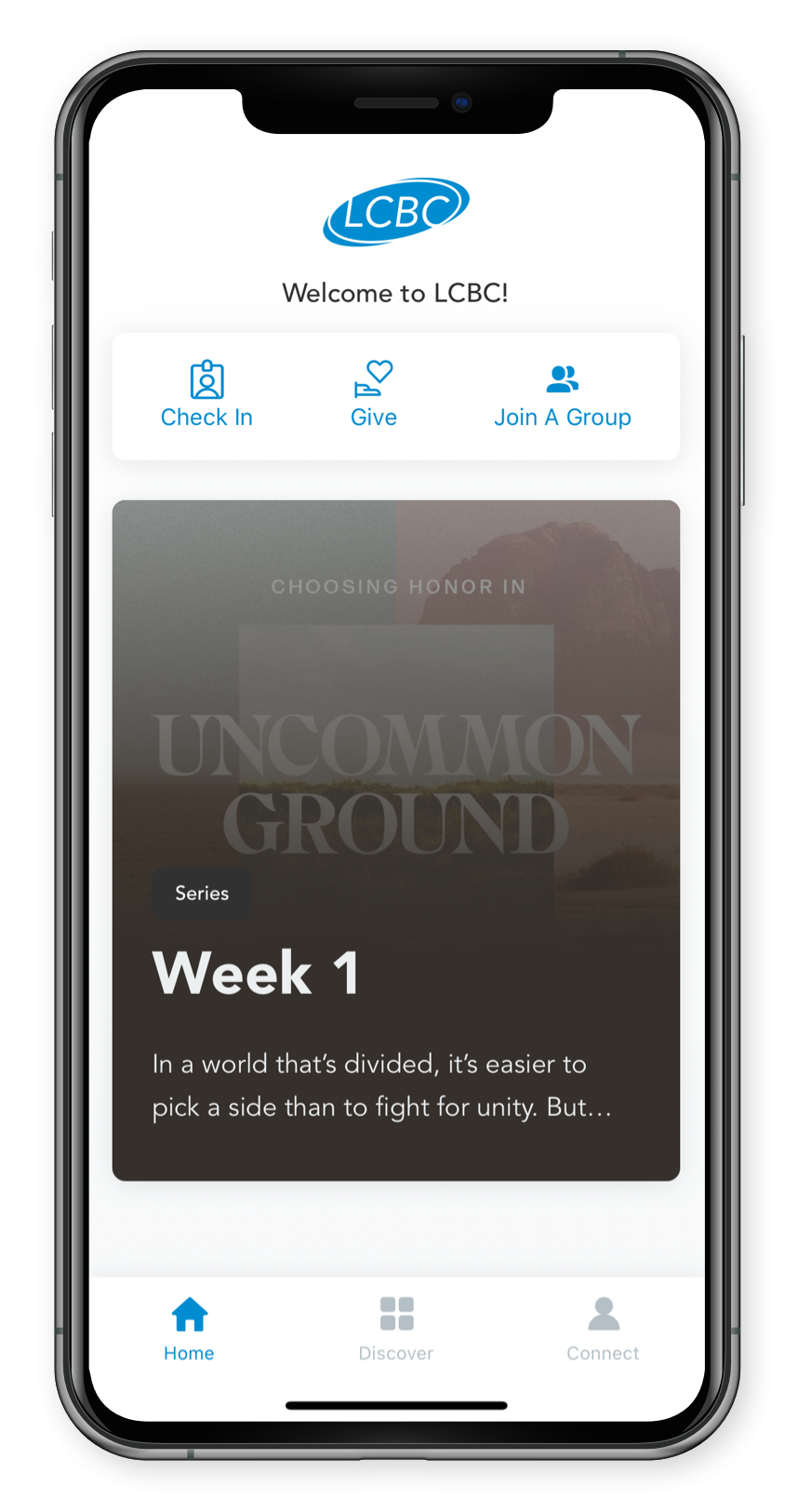 In-App Bible Reading & Studies
Start a daily Bible Reading Plan, find encouragement in the Verse of the Day, or engage with a study right in the App to keep investing in your relationship with God on a daily basis.

Interactive Prayer Community
Stay connected to the LCBC community and give and receive prayer by submitting prayer requests of your own and praying for the requests of others.

Discover
Dig deeper into LCBC content like articles, videos, messages, and more by exploring the new Discover section or searching topics like relationships, finances, leadership, anxiety, and more!

Sermon Archive
Catch up on past sermons in the Sermon Archive at any time
Check-In
Check-In on the weekend to let us know you're joining us
Campus Updates
Stay up-to-date with all of your LCBC location's latest events and information
Give Online
Access your online giving right through the App
Groups
Get in a Group in two clicks