Instead of the traditional store-bought advent calendars filled with small trinkets, this Christmas countdown is filled with memory-making activities for your whole family! Every day from December 1st through the 25th choose one activity to cross off the list. Tag @lcbckids in your pictures of your adventures!
Download a printable PDF Version to hang on your fridge and check off each event as you do it as a family.
-----
1. Bake Christmas cookies as a family.
2. Give cookies to a neighbor, retirement community, police, or fire department.
3. Interview a family about the past year.
What is one thing you were most excited about?
What is one thing you were disappointed by?
One thing you were proud of?
Something that surprises you?
Best meal you ate?
Best trip you took?
Best gift you received?
Best movie you watched?
Best book you read?
4. Have a family campout night under the Christmas tree.
5. Make homemade Christmas cards and mail them to family members.
6. Take silly Christmas selfies.
7. Make a homemade Christmas ornament out of nothing but what you have lying around the house.
8. Watch a Christmas movie as a family. Flip a coin to see which family member gets to pick the movie.
9. Try making homemade hot chocolate.

10. Design Your own ugly Christmas Sweater.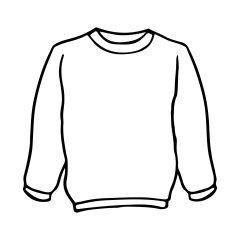 11. Write a thank you note and a small gift for the mail carrier and garbage worker.
12. Donate one small new toy at the Toys for Tots station.
13. Go on a spare change hunt all over your house. Take the change to a Salvation Army red bucket station.
14. Tape a dollar to a vending machine and write "Merry Christmas" on the bill.
15. Read Luke 2:1-20 in the Bible together as a family.
16. Make Christmas-themed pancakes. For a festive twist, make them Gingerbread Pancakes.
17. Have a snowball fight in the living room with toilet paper.
18. Learn a brand-new card or board game as a family.
19. Go on a Christmas light judging tour. Rate them and find the ultimate winner then stick this card on the family's door.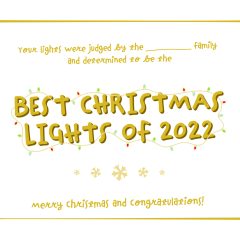 20. Make a one-dimensional gingerbread house out of graham crackers or Gingerbread Cookies.
21. Make stockings out of old socks.
22. Make paper snowflakes and decorate one room in your house.
23. Pray as a family for a person or group of people you would not normally pray for.
24. Make animal-friendly Christmas Ornaments and hang them on a tree outside.
25. Give up your spot in the checkout line to someone else.
-----
Download a printable PDF Version to hang on your fridge and check off each event as you do it as a family.