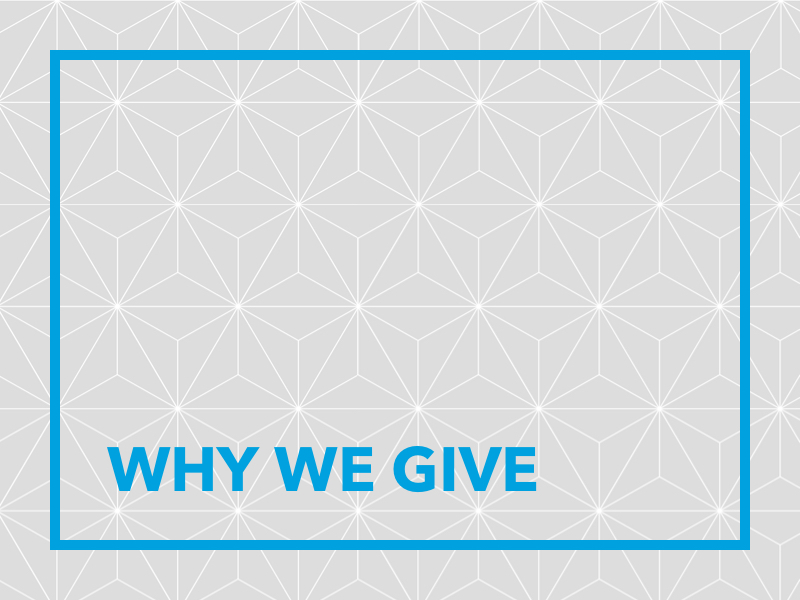 Why We Give
God wants to be first in every aspect of our lives—including our finances. Tithing isn't about our money, it's about our relationship with God. By bringing him our first 10%, we're demonstrating that we trust that he will provide for us. Malachi 3:10 tells us that when we tithe and bring back to God what is already his, he will bless us.
Where Does My Tithe Go?
When you give to LCBC, it goes towards creating opportunities for people of all ages to gather together, connect with others, and serve our communities. It's in these different environments across all of our campuses that people regularly experience life change. Leo's story is just one of the countless stories of life change that was made possible because of financial gifts to LCBC.

Learn more about how your giving impacted people in 2020
Still Not Sure About Tithing?
LCBC offers an opportunity for you to try tithing for 90 days. We'll walk alongside you with encouragement and resources as you experience giving your first 10%. Afterwards, if you feel God has not kept his promise and blessed you in the process, LCBC will refund 100% of your tithe.
You can also give through Legacy Planning or gifts of stock. Contact us to learn more.
LCBC Attn: Accounting, 2392 Mount Joy Road, Manheim, PA 17545

Giving Beyond the Tithe
If you've been tithing for a while, you've witnessed firsthand how God's ability to change lives can be accomplished through what we give. But what if God's nudging you to do more?
2 Corinthians 9:7 explains that when we consider giving above our first 10%, we are called to give cheerfully. We're not limited to just 10%, but only you know what God may be asking of you. Talk to God, listen to what he's saying, and decide in your heart how much to give.

ONE LIFE
LCBC has a vision to reach 100,000 people in Pennsylvania. The challenge is to invest in the ONE LIFE initiative so that more lives can be changed by Christ.

Be Rich - Give
Each LCBC location has partnered with local nonprofits that are doing incredible work in our communities. When you make a financial donation to Be Rich, every penny goes to these partners in order to make an impact in people's lives.
Questions About Giving?
If you have more questions about giving to LCBC, check out our FAQ.